HDMI Version 2.0 - the Facts!
HDMI Version 2.0 – Monkey Cable – Our Customers – the Facts!
So what does it all mean for you the Consumer? After all, you're the one parting with your hard earned cash. Do you need the latest HDMI 2.0 cable or will your old 1.4 do?
We aim to answer that and more! In as clear and precise a way as possible that we think will make sense to enthusiasts and novices alike.
In order to simplify consumer choice the official HDMI Licensing LLC have done away with version numbers on cables, instead opting for the below badges.

New Official Logo

Cable Version

Our Advice

Versions up to and including 1.3 CAT 1

Monkey does NOT recommend this
cable category as it is NOT
certified to today's
1080P TV's

Version 1.3 CAT 2, Version 1.4 High Speed

Monkey Highly recommends this cable
category as it supports screen resolutions
and refresh rates far beyond today's
TV capabilities

Version 1.4 High Speed

Cables in this category supports all the above AND Ethernet to IP enable your TV

Version 2.0, 2.0a, 2.0b

Monkey Highly recommends this cable category as it supports bundwidth up to 18Gbps, a big feature in future developments
What about compatibility?
The new HDMI 2.0 cables are fully compatible with every previous standard cable.
So What's It All About?
We have summarized below the key developments now available in the High Speed HDMI specification and supported by all certified High Speed cables.
Bigger and Better Pictures
Just as we got used to the stunning high resolution of 1080p and today's 40" to 50" TV's the next generation of 70" TV screens is already knocking on the door and if your TV viewing room just happens to be big enough then your certain to benefit from the new 4K @ 60Hz. Offering four times as many pixels as 1080P providing a sharp outstanding theatre like picture, even with the largest sized displays and home theatre screens.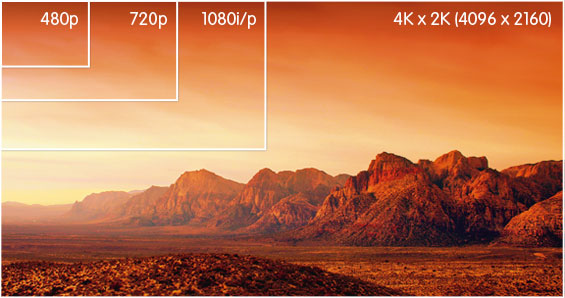 18Gbps bandwidth - more than ever before
The biggest step with new HDMI standard is the wider bandwidth it offers. Now you can transfer your data with the speed of up to 18Gbps (up from 10.2Gbps in HDMI 1.4).
32 audio channels - new multi-dimensional experience
New standard supports up to 32 audio channels so you can experience the immersive, multi-dimensional audio experience in your home.
Dual video streaming
HDMI 2.0 supports dual video streaming, so you do not need to decide between two shows - now you can watch two different Full HD content on one screen at the same time: for example news on the one side, and a cartoon for your kids on the other side. Simple and convenient!
21:9 aspect ratio
If you are the film and cinema fan you will for sure enjoy the wide angle theatrical 21:9 aspect ratio that HDMI 2.0 is offering. Now you can experience the truly cinematic impression right in your home.
Wider color range (HDMI 2.0a and 2.0b)
Now you can watch the 4K video with wider color range because of 10 and 12-bit color depths support (limited to 8bit in HDMI 1.4). This ability also benefits with compatibility to HDR - High Dynamic Range, so the colors ale brighter and even more captivating.
High resolution audio
With the new HDMI 2.0 cables you can fully enjoy high audio resolution of up to 1536kHz sample frequency. This ensure you of listening to the highest audio fidelity so you can fully enjoy your favourite music and films without loosing any detail.